The Lone Blade
What Happend This Week?
This week, the first article about the game was released. We're very happy with it. The article descrive what the game look likes and how the project got started. We thank the great team at 3-bit for taking the time on writing about us! You can check the article on their website, they published a lot of articles about other games, indie or big productions. They also have a rumor section that is actually very interesting and always hot on news.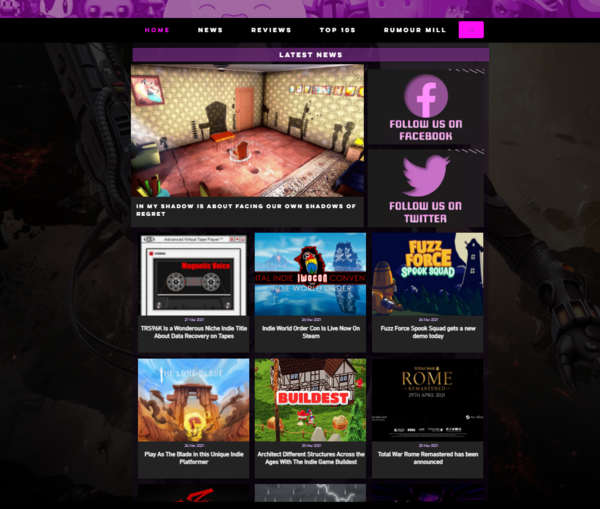 In order to inform the redactors about our project we created a pris kit. For those who wonders a press kit is a pre-packaged set of promotional materials that provide informations about a person, company, organization or game in our case and which is distributed to members of the media for promotional use, ours is presented on this little page where you can find a description of the game, an history about its creation, in game screenshots, logos, key art…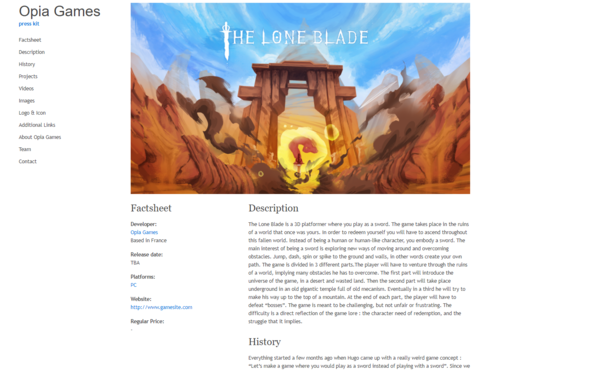 We also finished writing the game pitch deck that we will be sending to publisher. We are still working on the layout, and fixing typos and formulations.
That is about it for this week!
Next week we wil start to reach some publisher hoping to get some positive response. We will also be improving the game demo as much as possible so it can end up being a slice of the game before getting deeper in level designing the rest of the game.
We hope you enjoy reading us, subscribe if you haven't already done that so you can check out our latest updates !